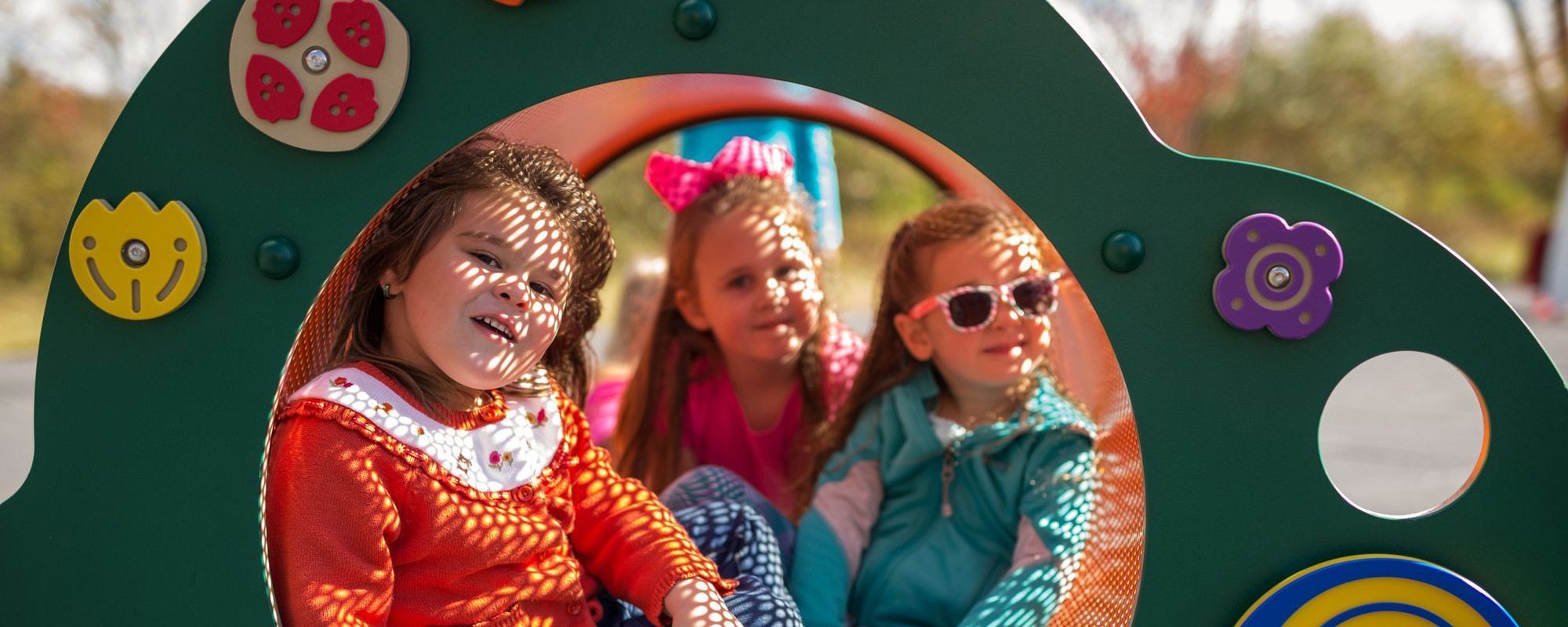 Creating Playgrounds for Retirement Communities
Playing on the playground has a wealth of benefits for toddlers and children, and these benefits can also extend to older adults. As adults age, it's important for them to remain active and socialize with others. In retirement communities, many older adults may become accustomed to sedentary activities such as playing cards, watching tv, reading, or doing puzzles. However, being sedentary for too long can lead to serious health conditions and make it difficult for older adults to remain independent.
By adding an older adult playground to your retirement community, you can encourage residents to get their bodies moving, spend more time outdoors, make friends, and invite their loved ones to join them for a nice walk or game in the fresh air. Below, we'll discuss how older adults can benefit from playgrounds just as much as children and how it can improve their quality of life.
What Is an Older Adult Playground?
An older adult playground differs from how you might visualize a traditional playground. As toddlers and school-age children can explore, play and get physical exercise on a community or school playground, older adults can reap the same benefits. An older adult playground will often have different structures and equipment for various purposes, such as strengthening muscles, increasing flexibility, and emphasizing movement.
The equipment designed for an older adult playground allows older adults with limited mobility or joint problems to explore different activities suited for their abilities and age. Though an outdoor adult playground may include more mild play and fitness elements than you might see for kids aged 5-12, older adults can take advantage of the fresh air and socialize with others as they practice dexterity or stroll down a walking path with a friend.
Adult playground equipment may also be seen in multigenerational playgrounds, where adults, kids, and families can play and have fun together. This allows older adults to feel included and participate in activities with equipment that fits their needs.
The Benefits of Playgrounds for Older Adults
Playing outdoors allows children to be creative, develop a relationship with nature, learn how to socialize with others, and enhance their growth and development. Adults of retirement age can also benefit from these positive aspects of playgrounds and enhance their overall wellness by engaging in activities with others their age.
Exercise
The health benefits of exercise for older adults are just as prominent as they are for the younger generations. As aging occurs, older adults may see a loss of strength and stamina due to reduced physical activity. By age 75, nearly one in three men and two in three women experience no physical activity.
Research shows that exercise training in older adults has been associated with several physical benefits, such as:
Decreased cardiovascular mortality
Improving activities of daily living
Delaying the onset of dementia
Improving cognitive function
Controlling joint pain and arthritis
Reducing blood pressure
Reducing the risk of coronary heart disease, diabetes, and cancer
Studies also show that older adults who exercise often are likely to have more independence and walk on their own compared to sedentary adults. In addition to physical benefits, regular exercise also help areas of emotional regulation, including:
Improving sleep
Increasing energy levels
Reducing feelings of stress and depression
Enhancing mood
Socialization
Social activities may be just as important as the physical benefits of exercise. Loneliness and isolation in older adults have been linked to severe health conditions, including:
Increased risk of dementia, stroke, and heart disease
Higher rates of anxiety, depression, and suicide
Increased risk of hospitalization, emergency room visits, and death
Social participation is an incredibly valuable concept for older adults because it directly relates to individual satisfaction, quality of life, welfare, and mortality. By promoting socialization in your retirement community, you can encourage older adults to make new friends, share common interests and learn about others while participating in a shared activity.
Play
Physical exercise and social interaction are critical to leading a healthy, happy life. These important benefits can be enhanced through a lighthearted, playful setting, such as a playground. Through unstructured play, older adults can feel an improvement in their mood and relate to others as they engage in fun activities together.
By participating in these enjoyable experiences, older adults can return for regular exercise and even invite their friends and family to join them and create memories.
Adult Playground Equipment
Whether older adults want to visit a playground in their communities to meet new people and play games or get in their daily exercise, there are plenty of opportunities for them to enhance their lives. In addition, playgrounds for older adults can also include other age-appropriate equipment for younger generations, allowing families, friends, and loved ones to participate on the playground in areas that suit their abilities and challenge levels.
Let's look at the types of equipment you might find in a multigenerational recreational space.
Enhance Your Retirement Community With an Older Adult Playground
In retirement communities, it's critical to encourage residents to remain active and engage in new, exciting activities. Older adults tend to stick to the same daily routine, so adding a playground can give them a communal space to interact with others who share similar lifestyles. Over time, this may reduce boredom, depression, anxiety, and loneliness in the residents and motivate them to spend time outdoors.
Simply spending 5-10 minutes a day exercising or going for a walk around the playground can give adults of retirement age the opportunity to meet new people, build friendships, and participate in activities with their loved ones.
At Little Tikes Commercial, we believe outdoor play is essential for the well-being and health of kids and adults. By partnering with us to create a unique playground or recreational fitness course in your retirement community, you can delight residents and encourage them to live an active, healthy lifestyle.
Design an Older Adult Playground With Little Tikes Commercial
From design to installation, Little Tikes Commercial can help you bring the benefits of outdoor exercise, socialization, and appreciation of nature to your community. Whether you want to create a custom playground that fits your location or install several standalone structures in your retirement community, we can work with you and meet your unique needs.
Browse our fitness equipment to see what we can bring to your location or contact us today to learn more about designing a playground for older adults.