Homeowners Associations
Communities are all about bringing people together. Residents who live in the same apartment building, condo unit, gated community or neighborhood may all be different, but have all chosen to live in a similar space for a reason.
Homeowners Associations
Community Playground Equipment
Neighborhood playground equipment like these can serve many benefits:
Create a safe place for children to play and make friends who live near them.
A place for adults to meet their neighbors while their children play.
Help uncover commonalities among strangers.
Create a community by helping residents get to know each other.
Promote community growth by making a community more attractive to prospective residents.
Encourage children to excel by developing their social skills and sensory acuity.
Create community pride.
Quite simply, play benefits everyone and playgrounds can help serve children, families and adults in neighborhoods. Consider the many beautiful play spaces in our nation and the work organizations have put into building them. They have chosen to make this investment because spaces for children and community members make their areas better places to live.
Homeowners Associations
Playgrounds work wonderfully for a variety of communities, including:
Homeowner's associations:
HOAs, including planned developments of condominiums, townhouses, leased properties or gated communities, can all benefit from playgrounds. HOAs tend to have rules about how spaces get used, and creating a playground can ensure play happens in specified areas rather than in streets, keeping the community orderly and safe. HOA playground can also make a planned community more attractive to prospective buyers. Since HOAs already gather fees from residents, they may already have a budget for common areas, meaning playgrounds for HOAs may be quite feasible.
Housing communities and housing developments:
Residents getting social housing assistance in these types of communities can benefit from the assistance a playground offers. Playgrounds for housing communities build pride and a sense of community. They give children a fun place to play while offering them a place to learn. Housing development playgrounds can also make these communities more attractive to buyers and renters.
Military communities:
Military communities: Military families may need to move often as part of their service, and a playground can be a great place for children and families to meet so they can build new friendships after a move. Military housing playgrounds can also be a great space for children to exercise and to get support while families are stationed on base. A playground with fitness equipment can also be appealing to the service men and women who need to stay in shape.
Neighborhoods:
Neighborhoods of residential homes can benefit from playgrounds by bringing the community together. Neighborhood playground equipment can be a fun way for families to get to know their neighbors, transforming a neighborhood of individuals into a community. A quality neighborhood may also attract buyers and positively impact home values.
Almost any community can benefit from a playground because these spaces provide so many benefits for children and adults.
Homeowners Associations
Working with Little Tikes Commercial
If you're part of a community and would like a playground, you will need to come to a consensus and then plan, design, fund and install your playground. That can seem like a daunting task if each neighbor has different ideas about your shared space, but Little Tikes Commercial can make it easier.
Little Tikes Commercial offers design, planning, financing and purchasing services to make it easy to create a shared play space every child in your neighborhood can use. Whether you need a themed playground, fitness area, inclusive play area or have other requirements, Little Tikes Commercial can be your partner to make it happen.
We know how to create the ideal space to meet new friends and play. Let us help you create the perfect playground that adds social meaning to your residential community. Request a quote below or sign up for our newsletter to stay up to date on our offerings.
Homeowners Associations
Why Partner With Little Tikes Commercial on Your Apartment Playground Equipment Project?
Little Tikes Commercial has a long tradition of offering durable and affordable neighborhood playground equipment for community and HOA playgrounds. For many decades, we've demonstrated an unwavering commitment to quality and safety. We believe in bringing innovative and imaginative playgrounds to all communities.
When you work with us, you'll enjoy several benefits, including:
High-quality playground equipment:

All of our neighborhood and apartment playground equipment comes with a

strong warranty

 against structural failure due to defects in workmanship and materials. Our commercial-grade equipment is built to last.

Financing options:

 From our DoughBuilders fundraising program to our apartment playground leasing options, we are committed to 

helping you budget your playground

. 

Superior safety: Equipped with non-slip surfaces and anti-pinch features, our HOA playground equipment meets or exceeds all relevant safety requirements created by the ATSM, CPSC, EN, and CSA. We work with many of these organizations to write industry safety standards. 
Long-lasting commercial playground products:

 Our HOA playground equipment features anti-corrosion coatings to ensure optimal durability. Our play components are manufactured with non-toxic materials and are engineered to stand up to decay and mold.

Numerous certifications:

 We are ISO 18001, 14001, and 9001 certified and submit all of our playground structures to rigorous testing. 

Emphasis on waste reduction:

 We strive to reduce our carbon footprint and embrace lean manufacturing. 

ADA-compliant equipment:

 We provide a wide variety of 

ADA-compliant apartment playground equipment

. Providing accessible and inclusive commercial playgrounds is one of the greatest benefits you can offer your community. 
Fundraising Ideas for HOA Playground Equipment
Playgrounds are an essential part of any community, and many homeowner's associations turn to available financing resources and options to improve their parks and recreation facilities. Soliciting funding for neighborhood or apartment playgrounds can be fun, especially when you employ some creativity!
In addition to local fundraising efforts, there are several ways to raise money for your playground:
1. Grants
Many organizations allocate funds for building neighborhood playgrounds through playground grants. These establishments recognize the benefits that playgrounds bring to a community and know that a revitalized play area can provide a safe and healthy place for children to stay active, fight off childhood obesity, and improve their social skills.
How can you start securing playground grants? Several state and federal programs award grants for playgrounds, like the Carol M. White Physical Education Program and other state programs.
2. Traditional Fundraising
Many traditional fundraising efforts take advantage of recognition opportunities to raise money for apartment and HOA playground equipment. For residents, fundraising can be an excellent way to honor a significant event or loved one. For businesses, traditional fundraising efforts represent an opportunity to earn public recognition.
3. Silent Auctions
Silent auctions prove successful when they involve lots of people and great products and services to auction off. Invite as many people in the community as you can and auction off things like pet sitting services, a home-cooked meal, airplane rides, and more. In other words, think big!
Homeowners Associations
Key Features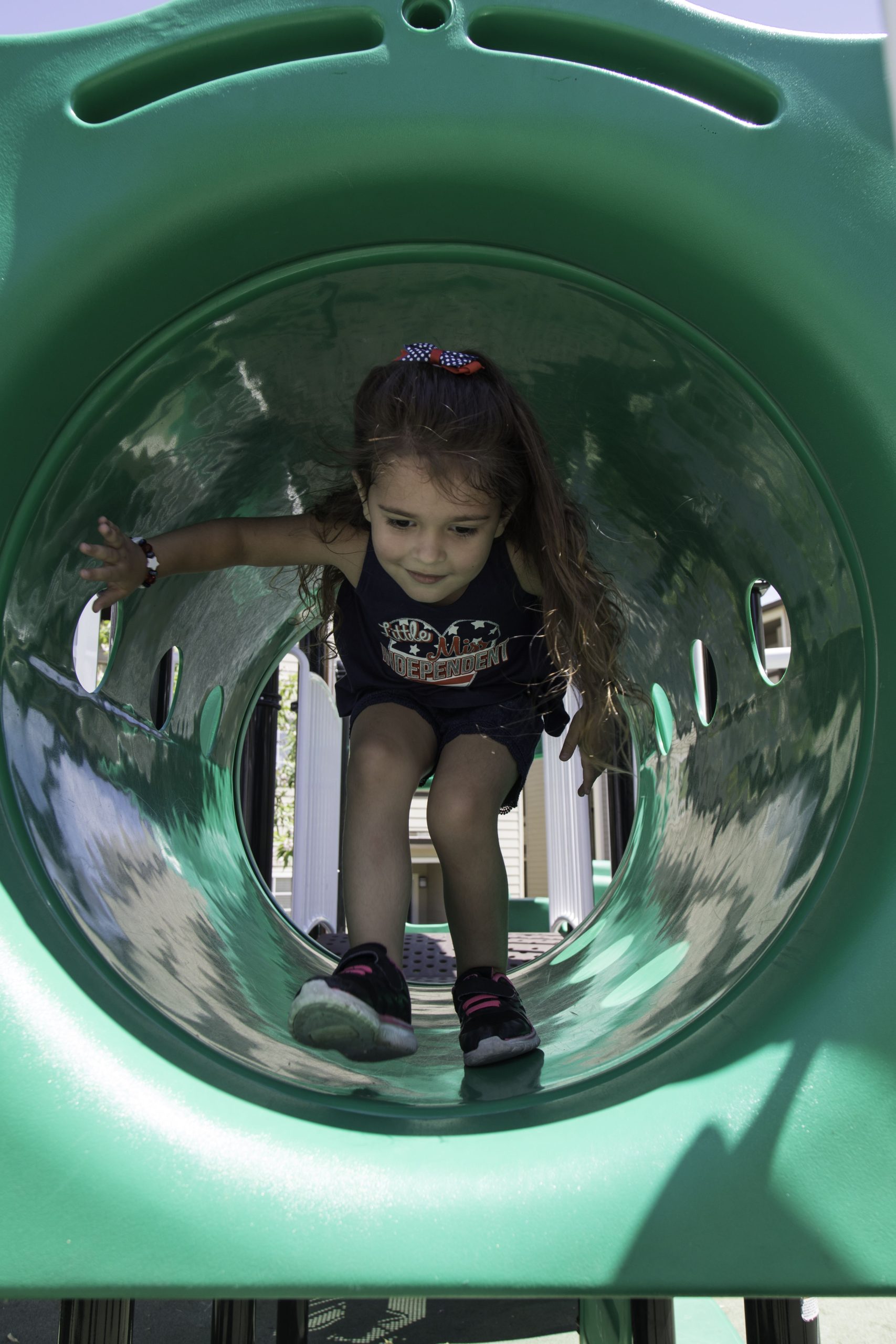 Designed For Your Community
Big or small, urban or rural, or somewhere in between, our sales representatives will work with you to design the playground to meet your needs and budget.
Highest Quality Materials
We use only the highest quality and most durable materials including 11 gauge steel decks, steel clamps, 5" steel posts and more. We stand by our products with a 15-year warranty on all rigid main play structure plastic, steel and vinyl.
Easy Installation
Unique footing accommodates different types of depths or surfacing for easy installation.