Inclusive and Accessible Playgrounds
Whether you are a church, daycare, school, homeowners' association or other organization with a playground, you probably have spent time thinking about making it wheelchair-accessible. All public playgrounds need to include ADA-accessible playground equipment like specialized surfacing to ensure they meet accessibility guidelines.
Yet, ADA-compliant playground equipment does not always go far enough. Little Tikes Commercial strongly believes play for children of all ages and abilities should include fewer limits. It's why we are big advocates of inclusive and accessible playgrounds for meaningful play. Our playgrounds help children play and take part in a variety of truly inclusive activities.
Inclusive and Accessible Playgrounds
Our Partner in Play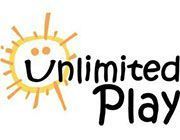 Little Tikes Commercial believes in creating inclusive environments for all children.  In fact, we were founded on the fact that all children deserve to play.  Unlimited Play is an award-winning non-profit organization that transforms communities by providing universally inclusive playgrounds for all children and families.
Together we believe in designing playgrounds where limitations are forgotten and differences are celebrated.
Inclusive and Accessible Playgrounds
How to Make Your Playground Inclusive
When making your playground less limited, you will want to consider the principles of inclusive playgrounds, such as:
Design with imagination
Encourage social inclusion
Give children of all ability independence while playing
Provide active motion
Create graduated complexity so that all children are challenged at their own level
Inclusive and Accessible Playgrounds
Design with Imagination
With a mix of standard playground equipment, custom sculptures, components, and themed accessories, we transport kids of all abilities to imaginary worlds. Imagination and pretend play is a child-initiated process which is crucial in child development, helping children to become aware of their self and of each other and to practice the skills to progress in life.
Inclusive and Accessible Playgrounds
Create a City With Our Tot Builders
Children will love entering the whimsical world of Tot Builders, a collection of playhouses by Little Tikes Commercial. Tot Builders is packed with play value and opportunities for social and imaginative play.
Inclusive and Accessible Playgrounds
Encourage Social Inclusion
In our play spaces, children experience a sense of belonging, actively participate in the community, and share common interests. We design play areas to become a meeting place where empathy and friendship blossom. In our playgrounds, everyone gets to experience things at their own level, whether it's using swings, zip lines, or racing through an obstacle course.
Inclusive and Accessible Playgrounds
Give them Independence
Children with disabilities often spend their days with parents, teachers, doctors and therapist. Our playgrounds give children the independence to freely move through the playground without an adult, building friends, challenging their skills, and the freedom to just be a kid.
Our Platinum playgrounds offer:
Ramping: Our unique ramps go all the way to the top of every structure and include play events that allow everyone to play together.
Fencing: Prevents those with autism from eloping, and helps children play independently from caregivers.
Unitary Surfacing: Enables those with mobility devices to access the entire play area. Consider poured-in-place, tiles or artificial turf.
Shade: Helps protect children and adults who are sensitive to heat. Shade gives them the ability to cool off and the independence to play.
Inclusive and Accessible Playgrounds
Provide Active Motion
All kids should have the opportunity to experience the thrill of spinning, swinging, and rocking.
Inclusive and Accessible Playgrounds
Create Graduating Complexity
A truly inclusive playground encourages children to develop new skills at their own level. We want every child to be challenged – that is why we rate our gross motor equipment from easy, medium and hard. Your inclusive playground design comes with a report showing how we addressed graduating complexity in your design.
Learn more about inclusive design principles. Our inclusive play brochure will help you understand all aspects of inclusion and accessibility so you can bring play for all to your community.
Inclusive and Accessible Playgrounds
Contact Little Tikes Commercial Today for an Inclusive Playground
If you need help putting together a fun and inclusive playground, contact Little Tikes Commercial. If you already have existing playground equipment or want to create an accessible playset within a limited space, we can customize solutions and recommendations that are right for you.
We also help you find grants and financing options, such as National Cooperative Leasing. Browse our selection of play equipment. You can also request a quote or contact your local rep to get personalized support or find out more about the principles of inclusive play solutions that break down barriers to fun.