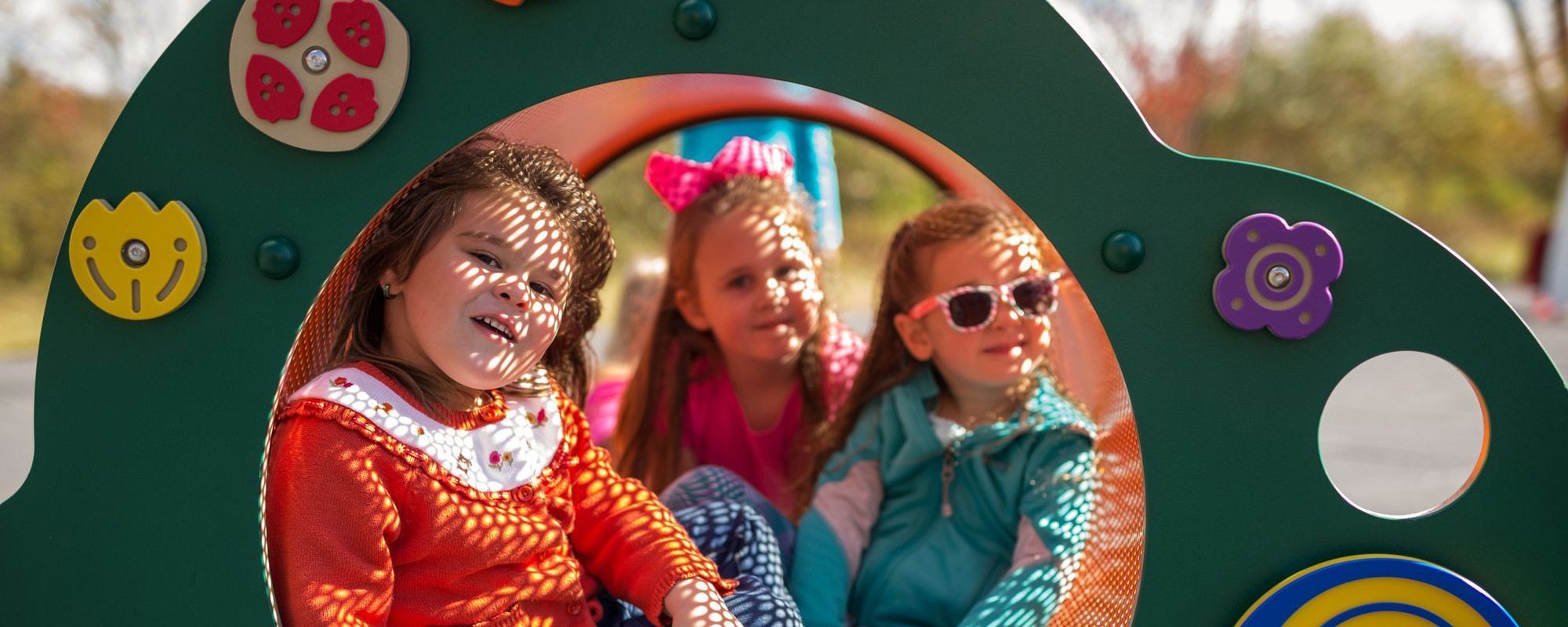 7 Must-Haves for Your Playground Pack
With summer approaching, opportunities to get outdoors and enjoy the warm weather are a must. Playgrounds are the perfect venue, changing the moods of cooped up little ones from cranky to happy in no time at all. However, all too often, fun outings to the park are cut short when you realize you don't have the right playground necessities.
Wet slides, potty emergencies, and scrapes and bruises can send you and your kids home early—unless you've packed a playground pack. Playground packs are survival kits that include everything you need for a successful playground adventure.
In case you're wondering what to include in your playground pack, here is our list of seven must-haves that will ensure your time at the playground goes off without a hitch.
1. Playground Backpack or Convenient Bag
Every playground pack begins with a bag where you store all your children's park items. A backpack is a great option and much more convenient than your standard bulky diaper bag. You can easily wear it around the playground without it getting in the way when you have to chase down your rambunctious young ones.
2. Water
Whether it's a hot summer day or a cool autumn morning, water is an essential ingredient to safe playground play. As your kids run around, the increased activity level can quickly lead to dehydration. Having a water bottle will encourage you and your child to drink more. Plus, it comes in handy for sticky hands, pesky sand, and scrapes that need rinsed.
3. Sunscreen
We all know to put sunscreen on our kiddos when the sun is beating down. However, even on those cloudy days, you should never set out for an outdoor adventure without it. Keep those sunburns at bay by lathering your child up.
4. First Aid Kit
A small first aid kit can rescue your playday if your child falls or suffers a bump or scrape. Plus, many first aid items come in small travel sizes, making them easy to carry in your playground pack. Here are a few things you may want to include in your first aid kit:
Gloves so that your hands stay clean
Waterproof adhesive bandages
Antibiotic ointment or spray
Cold packs
Benadryl spray for bug bites or other itchy mishaps
5. Towel
Whether it rained last night or your playground is the victim of some thick morning dew, wet slides are a mess waiting to happen. A handy towel means you can wipe down playground equipment before your child gets a damp bottom.
6. Wipes or Hand Sanitizer
Baby wipes, moist towelettes, or hand sanitizer makes your time at the playground a little more hygienic. They're perfect for those moments when your child decides to pick up something icky or you need to wipe them down before they get in your car with filthy hands.
7. Snacks
No one wants to experience a temper tantrum brought on by hunger or have to cut a park trip short because your little one needs to eat. Packing your own snacks for the playground allows you to stay there as long as you like without your kids getting antsy or hungry. Bringing food from home also means you control the nutrition level of their snacks — which isn't always the case if you make a pit stop for grub when you're out and about.
Just be sure to teach your children to be very careful when sharing food, as another child could have allergies.
What Not to Bring to the Playground
Now that we've covered our bases on what items to bring to the park for your kids, you should also be aware of certain items to avoid.
First of all, leave the electronics at home. Not only is there a good chance that your kids could potentially break their iPads and other gadgets on the playground, but it would also defeat the purpose of outdoor play for them to be focused on a screen. Encourage them to enjoy playing outside and bonding with other kids!
We also suggest leaving all your non-electronic at-home toys in your child's toy chest. You're going to the playground to enjoy the outdoors, so let your child enjoy the equipment that's already there. Doing so will also help you avoid toy envy with other kids and the risk of leaving your child's favorite plaything behind.
Plan Your Playground Adventure
At Little Tikes Commercial, we understand the power of the playground. Outdoor play is crucial for your child's health and development. When you take the time to create opportunities for outdoor play, it has a positive impact on your whole family. Your playground pack makes it that much easier to say yes to the magic outside.
If you'd like to learn how our play structures can encourage your children to explore the world around them, we invite you to contact us for more information.