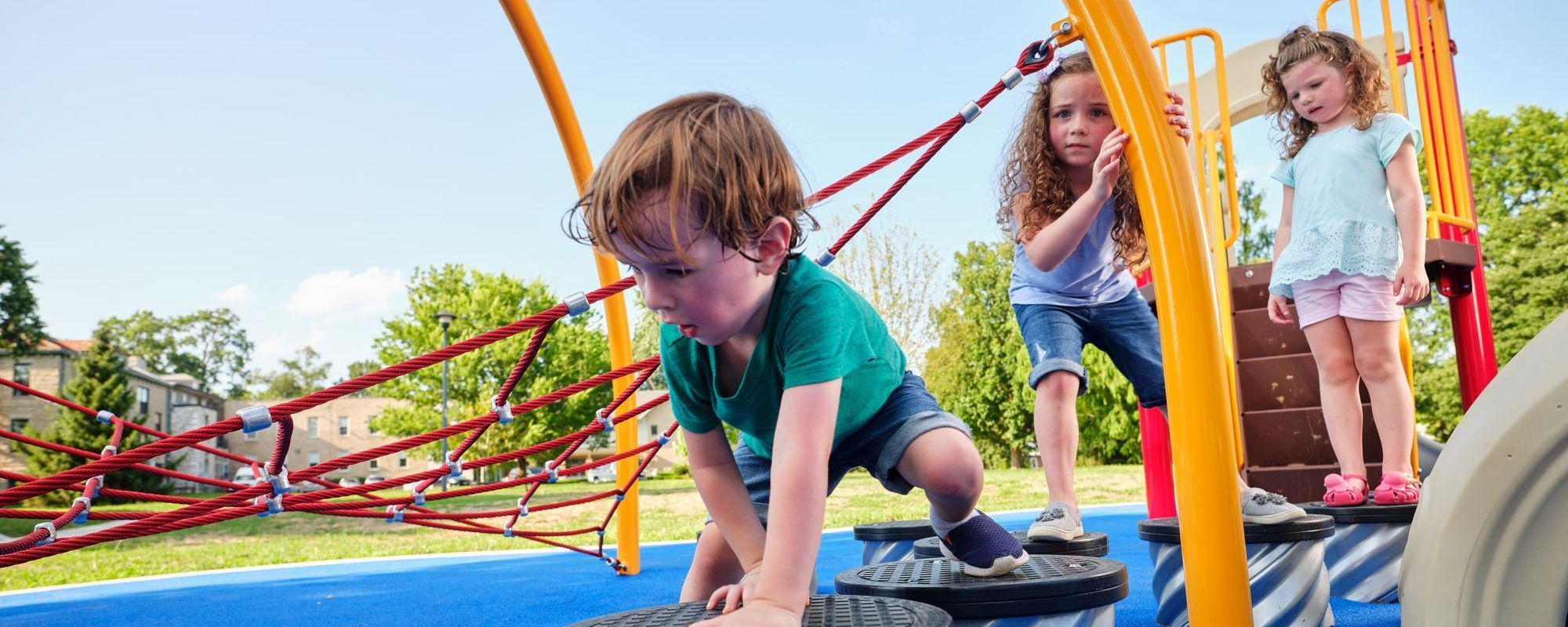 Little Tikes Commercial's Tot Builders Playhouse Collection Wins GOOD DESIGN Award
MONETT, Mo., Feb. 6, 2023 — Little Tikes Commercial, which designs and manufactures innovative, commercial-grade playground equipment for children of all ages and abilities, today announced that its Tot Builders™ playhouse collection was named a winner of a prestigious GOOD DESIGN® Award.
Presented by the Chicago Athenaeum Museum of Architecture and Design, the GOOD DESIGN Awards program has, since 1950, honored "the most innovative and cutting-edge industrial, product, and graphic designs produced around the world."
Tot Builders playhouses allow children to step into a world of their own creation, guided by whimsical detailed structures that are packed with play value. Unlike traditional playhouses, the Tot Builders line was designed with uninterrupted sightlines to make it easy for adults to interact with children as they play, or to supervise play from a short distance.
"The Tot Builders collection was thoughtfully designed to be both visually stimulating and spark imagination , while also architecturally focused on allowing for adult collaboration with children," said Brett Kidd, vice president of global sales for Little Tikes Commercial. "We are thrilled to be recognized by the GOOD DESIGN Awards for the standout efforts of our design team."
There are more than 15 imaginative products within the Tot Builders collection, such as:
Barnyard – features activities with recognizable farm friends that build a child's sense of self along with fine motor and critical thinking skills
Calvin's Apple – includes slidable, spinnable, and auditory elements that instill self-awareness, develop critical thinking, and illustrate the cause and effect of a child's actions
Friendly Fence – invites children to participate in a visually stimulating, tactile, and socially inviting experience, with multi-height activities that appeal to a wide range of kids
Market Stand – gives children the chance to become a local vendor by spinning the pointers and sliding corresponding fruits and vegetables to their customers
Nutty the Squirrel – features a unique system of slopes and doors, allowing children to experiment with rolling a loose item and see how their actions affect its path
Perch Perfect – engages a toddler's senses like no other play space, allowing them to rattle along with nature-themed shakers in a tactile, auditory experience. When children are upset, it can also be used as a location to help calm them down
Founded in Chicago by former MoMA curator Edgar Kaufmann, Jr., along with modern design pioneers Charles and Ray Eames, Russel Wright, George Nelson, and Eero Saarinen, the GOOD DESIGN program honors the achievements of the best industrial and graphic designers and world manufacturers for their pursuit of extraordinary design excellence. Each year, GOOD DESIGN celebrates standout applicants from about 50 nations, emphasizing quality contemporary design of the highest form, function, and aesthetics.
For more information about Tot Builders, visit LittleTikesCommercial.com/Tot-Builders.
About Little Tikes Commercial
Little Tikes Commercial designs and manufactures commercial-grade playgrounds for parks, schools, childcare centers, and other places where children gather. A division of PlayPower®, Inc., Little Tikes Commercial empowers kids to flourish by inspiring wonder and developing life skills through imaginative play. Our mission is to create fun, exciting, and inclusive play spaces that instantly engage imaginations. For more information, visit LittleTikesCommercial.com.
Media contact:
Jennifer Leckstrom
RoseComm for Little Tikes Commercial
[email protected]
215-681-0770