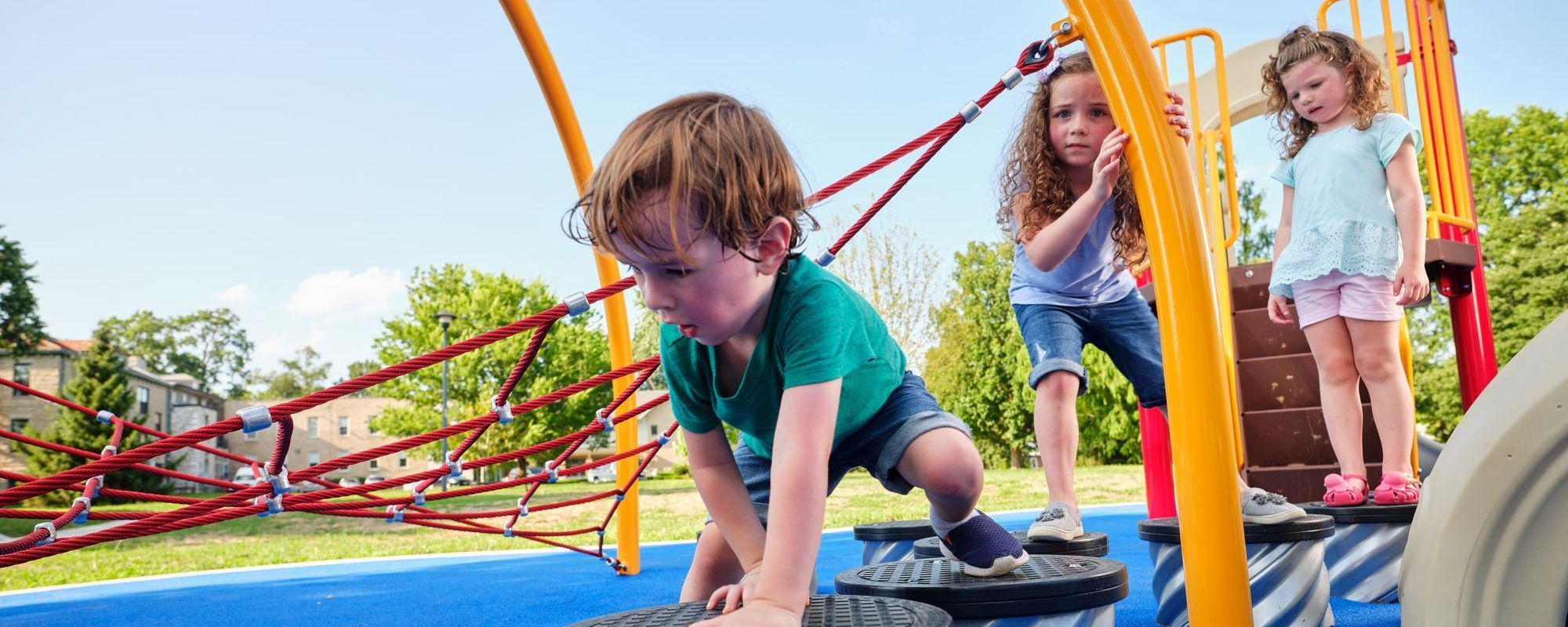 Olympus Park Goes Back in Time
Last fall the City of Roseville, California met with Glen Wurster, owner of All About Play, to discuss replacing an existing playground at Olympus Park. During a site visit, Glen noticed the playground had a dinosaur climber. This sparked an idea, and Glen worked with Little Tikes Commercial's custom design team to create a one-of-a-kind dinosaur-themed play space, complete with a soaring Pterodactyl and lifelike Mammoth fossils!
The imaginative design provides children an escape to a land from long ago, inspiring dramatic play opportunities with the custom-painted Four Wheeler and Ricochet Spheres, which resemble an authentic Safari Jeep and larger-than-life dinosaur eggs. The custom Thatch Roof, dinosaur head, and palm trees complete the design.
Multiple climbing elements, including the Infinity Hi-Climb, Medium Fun Rock, and Swoop Connection, provide essential physical and cognitive growth opportunities for children. The Double Wide Slide, Talk Tube, and Telescope Panel introduce additional sensory stimulation to the playground, making this play space both fun and developmentally beneficial.
Installed in February 2014, the Olympus Park playground has been a delight to area residents, and during the final walkthrough, the City of Roseville's inspector commented that this is "the coolest playground in the city".