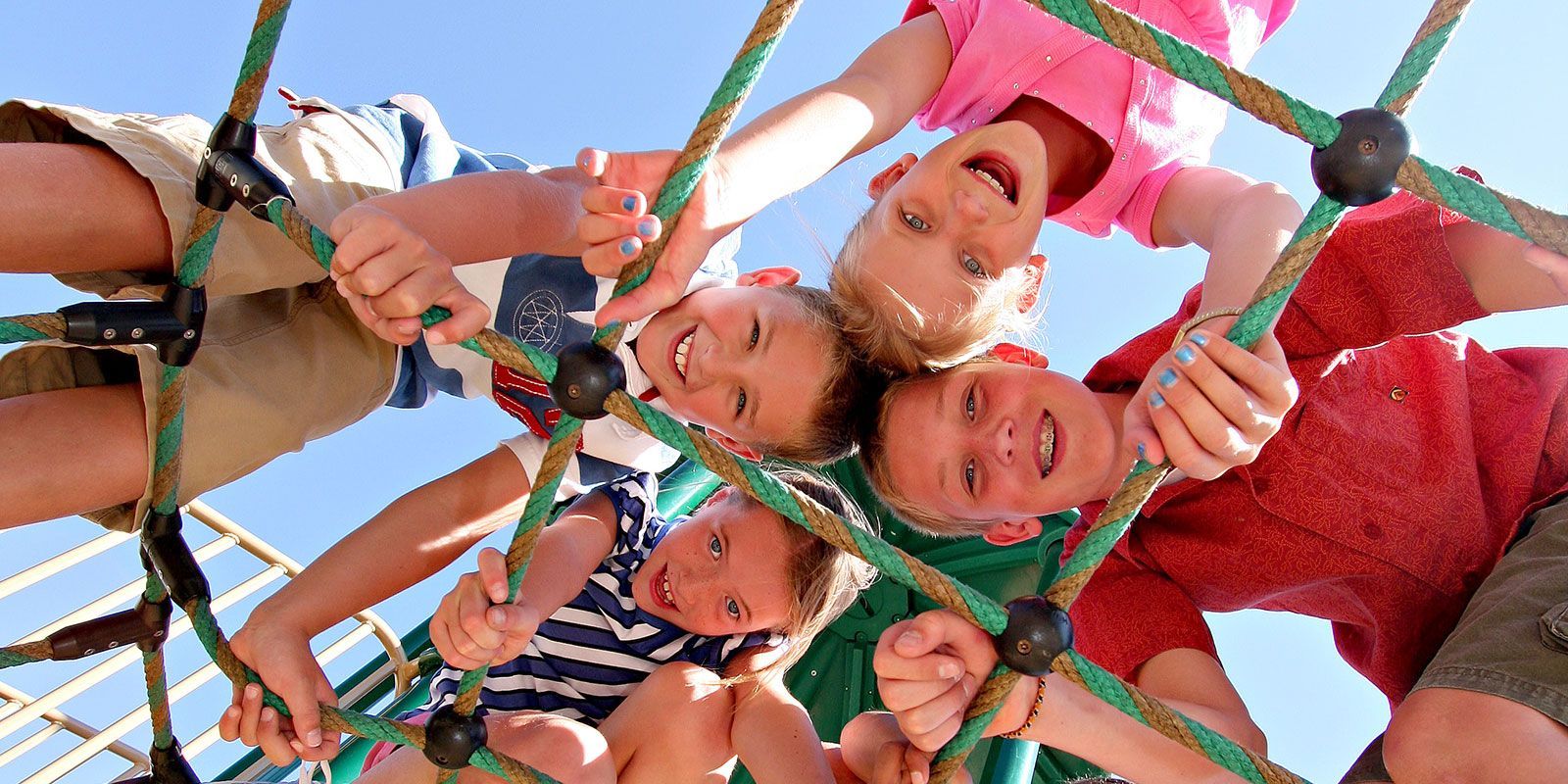 Playground Grants
Grants
Are you trying to raise funds to make your playground dream a reality? If so, you've come to the right place. At Little Tikes Commercial, we believe applying for and obtaining grants for playgrounds should be straightforward and stress-free.
This guide offers information about where you can find playground grants and best practices when applying. We also have tips on how to locate prospective donors and set up and manage a winning fundraising campaign.
Grants
Where to Find Playground Grants for Schools and Community Areas
In addition to traditional fundraising efforts, it's important to explore your options for grants that your project is eligible for. There are many sources of playground grants, including:
Government: Municipal, state, and federal government agencies often give money for specific projects like playgrounds.
Foundations: 

Services clubs, family foundations, and community foundations may have grants in place to support programs for children.

Businesses: 

Private grants can be offered by businesses located in your community or brand-name companies with hundreds of employees.

Individuals: Philanthropists seeking to promote the betterment of the community can be a key grant resource.
When looking for grants for playgrounds, start with the largest city closest to you and your local county. Once you've seen all the available options in your area, try branching out to your region and state.
Grants
TIPS FOR APPLYING FOR PLAYGROUND GRANTS
The way you approach your grant applications is critical. Keep these considerations in mind as you work to secure grant funding for your playground:
Start early in the process: It's never too early to look for funding. Start researching and applying for grants as soon as you start planning, since applying can take time.
Submit the best applications possible: Applying for grants is very competitive. Work with an experienced grant writer and make sure you follow all application instructions closely.
Apply for multiple grants: If you're eligible for a grant, apply! You may need to secure more than one grant to fund your playground.
QUESTIONS TO ASK YOURSELF WHEN LOOKING FOR A DONOR 
In addition to public and private grants, you may be searching for individual donors, such as local business leaders or other influential people in your community. You'll want to ask yourself these three questions when searching for a donor:
Do they support projects like mine?

Do they donate in my community?

How can I start a conversation with them?
IDEAL SUPPORTERS OF PLAYGROUND FUNDING IN YOUR AREA
Local prospects that may support your efforts for playground funding include:
Service clubs

Big-box stores

Family-run businesses

Family foundations

Wealthy individuals

Large corporations
You can engage with a prospective donor by way of personal requests, online fundraising, and in-person events.
HOW TO SET UP AND MANAGE A SUCCESSFUL FUNDRAISING CAMPAIGN 
Winning fundraising campaigns are the result of ongoing management, day-to-day oversight, and organization. Strategies you can employ to create a successful playground fundraising campaign include:
Create a campaign package: 

Start building a two or three-page overview of your playground project. It should include your development plan, timeline, and goals. Outline how your playground will benefit your community and create a separate project budget that consists of all related expenses. 

Engage as many people as possible: 

If possible, create a campaign committee of four to five stakeholders. Meet regularly to discuss ideas, add new prospects, and coordinate ongoing outreach efforts. 

Prioritize your prospects: 

Separate your donors into three tiers based on their overall alignment with the project. Tier one represents your best prospects; tier two consists of your less-aligned potentials; tier three represents your speculative donors. Record and track your outreach efforts to these donors on an ongoing basis. 
START LOOKING AND APPLYING FOR PLAYGROUND EQUIPMENT GRANTS TODAY 
For more information about playground grants, contact a Little Tikes Commercial representative today. You can also learn about crowdfunding opportunities here.