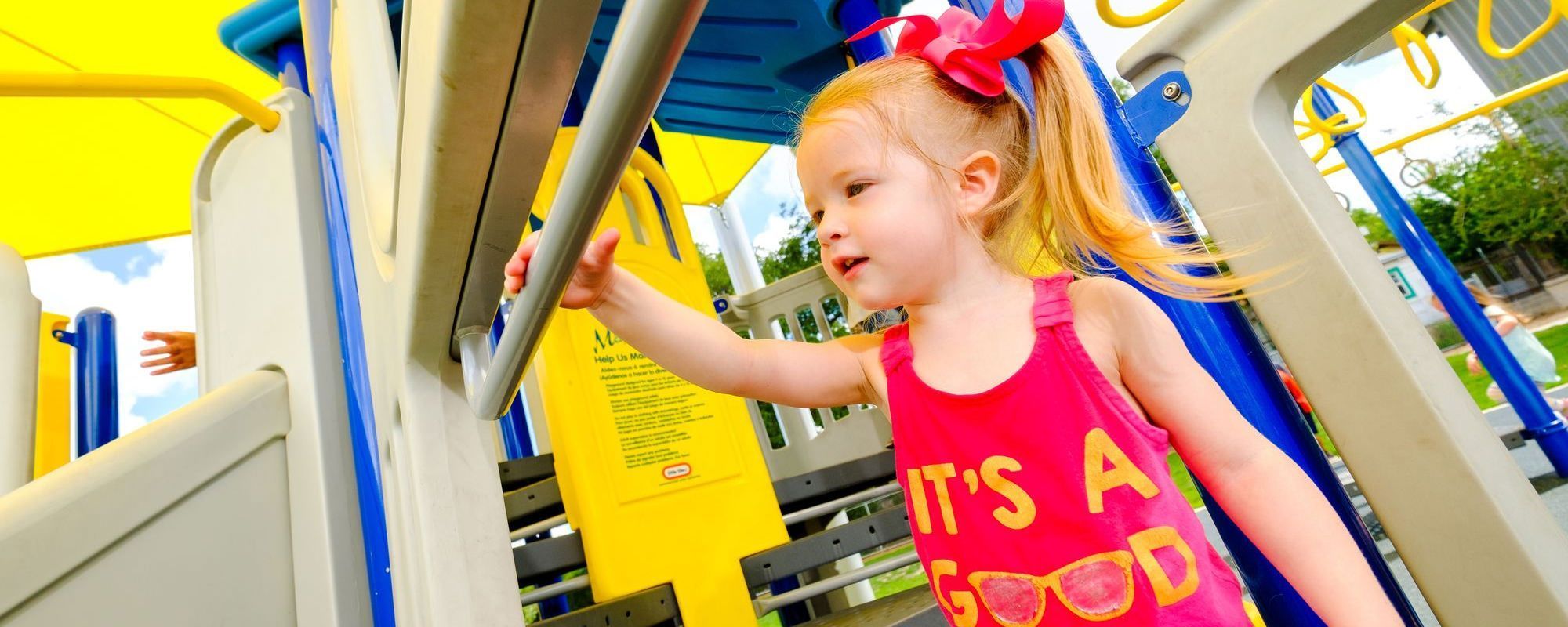 How Parks Lead to Healthier Cities

Parks are essential elements to urban areas because they give residents and tourists a chance to breathe in fresh air and take a break from city life. These green spaces have been part of America's strategy to combat the industrialization common in cities.
As an urban planner or architect, you'll need to think about your city's park design with your local community's health and wellness in mind. Outdoor recreational and meeting spaces generate a greater sense of belonging and can create healthier cities. Explore the importance of parks in urban areas to determine how to design yours properly.

How Neighborhood Parks Lead to Healthier People
Neighborhood parks provide a way for kids and adults to exercise and improve their physical, mental, and emotional health. Most Americans say they live within walking distance of a park, allowing them to easily visit if they're able and physically fit enough. Since it's in a convenient location, a park can encourage outdoor exercise, and residents can visit it instead of finding something to do at home.
Around 20% of American children are obese, and nearly half of all Americans have chronic medical conditions, such as obesity, heart disease, and diabetes. Taking part in a regular exercise routine can help prevent these long-term health issues. The Centers for Disease Control and Prevention (CDC) suggests adults strive for at least two and half hours of moderate exercise per week, which is about a half-hour each day for five days a week.
School-aged children with developing muscles and bones should take part in 60 minutes of physical activity every day. When locals and tourists who visit your community's park have a place to exercise, they can meet these physical activity goals. A community park also offers many benefits for your residents' mental health, such as reducing stress and depression and increasing focus and social skills.

Why Are City Parks Important?
A city park can play a vital part in how your neighborhood operates. Besides creating a healthier community, urban green space can also improve the neighborhood's social and economic well-being. Cities are becoming more populated, emphasizing the effects of pollution on residents. Your park can help address these concerns by enhancing your urban infrastructure.
City parks offer recreational opportunities, stimulate the local economy, and make the community safer and cleaner. These benefits of parks in cities emphasize the importance of green spaces in urban areas:
Reduce healthcare costs: Parks provide a designated space for people to walk or use fitness equipment outdoors. Since physical activity can lower the risk of obesity and other chronic diseases, your community will generally be healthier. Locals who make an effort to improve their health will spend less time at the doctor's office getting treated for medical conditions related to obesity, so they can eventually save money on healthcare costs.
Enhance a city's resilience: Your park can integrate with your city's overall infrastructure plans to prevent flooding by managing stormwater. Heavy storms can cause significant damage to a local community, but a strategically designed green space can give residents and business owners peace of mind for their properties. Consider installing ditch and filtration systems in inconspicuous areas to control water and release it into local rivers or lakes.
Bring the whole community together: A public park is a safe space for people of all ages and abilities to gather. As you plan your park's design, include key members of your neighborhood to create a sense of belonging and ensure your recreational and meeting space reflects your community's needs. Residents who support the work you're doing in their neighborhood are more likely to promote your funding goals for future projects.
Create a healthier environment: City parks provide a place for locals and tourists to breathe in fresh air and drink clean water. The trees in city parks eliminate over 7 million tons of toxins from the air each year and filter rainwater to decrease water pollution and waterborne illnesses. This greenery also reduces urban heat island effects to make your neighborhood cooler in the summer.
Increase property value: Having a city park in your community can stimulate the local economy and drive up residential property value. Potential homebuyers favor homes close to green spaces and recreational parks. Proximity to a park can increase property value by more than 5%.
Attract affluent retirees and experienced workers: Retirees migrate to areas all over the country because of their desire for leisure and recreational activities. By having an active park in your urban area, you can encourage them to stay or move to your neighborhood. Experienced workers also favor jobs in a community with a high quality of life. They're more likely to move to your area if you have a park that promotes your residents' health and well-being.
Reduce crime: Communities with green spaces can be less likely to experience violent and property crimes. Spending time in nature makes people feel less aggressive and stressed. When urban planners and architects strategically place city parks near residential neighborhoods, the community can look out for one another. As a result, the city will feel safer and have a better reputation among locals and tourists.
Promote the local arts: The city park is usually the hub for arts and cultural programs the whole community can enjoy. Residents and traveling groups can hold musical, dance, theatre, and outdoor film events in your local park.
Attract tourists: Public parks bring people from all over the world to urban communities. Make it easy for tourists and locals to visit your park by providing public transportation and safe walking paths around your metropolitan area. You can also conveniently place your public parks near stores, hotels, and restaurants to drive business after visitors have spent time walking or exercising outside.
Improve community layout: Parks often include public gardens, plazas, and walkways with recreational spaces. These green spaces can define your community's civic culture and traffic flow. A park can give your urban area a sense of structure that makes sense for the whole neighborhood.
Ways to Create an Active Park
Neighborhood parks are often underused because of their unsuitable design, lack of marketing, and biased programming. As an urban planner or architect, you can work with your local community to create an attractive green space for residents of all ages, abilities, and genders to enjoy. Follow these tips for creating a functional park.

Improve Park Programming
Include recreational activities in your park that can facilitate an enjoyable, comfortable environment for people of all ages, genders, and abilities. Adding just one recreational space with organized activities increases park use by 48% and physical activity by 37%. You'll need to have a particular activity for each age group so everyone can play safely. Consider how your park can meet the needs of the following demographics:

Enhance Your Use of Marketing and Social Media
Some people might not use your neighborhood's park because they don't know it exists or what they can do there. Use on-site marketing strategies such as signs, banners, and posters to draw more people to your active park. You can also incorporate social media and increase your publicity strategies to enhance your park's use by 62% and physical activity by 63%. Consider some of the following ways you can implement these marketing and outreach ideas in your community's infrastructure:
Signs: Post signs around your park to let the community know about the policies in place, such as reducing water pollution and when you're allowed to use the park. You can also use signs for advertising upcoming events and programs.
QR fit trail: Consider including QR codes around some of your walking paths where walkers can access video workouts and other information. These programs allow you to see when and where users download videos so you can best meet their needs.
Meetup: Create an event or social group using Meetup to advertise and request participation in park programs and recreational activities. This online service helps create a sense of community and makes the whole neighborhood feel like they belong.
Events on social media: Besides using signs and banners, you can also inform residents on Facebook and other social media platforms of any upcoming activities or social groups meeting at your park. These sites allow people to RSVP or ask questions about the event or group.

Improve Your Park's Design
Your park should be timeless and adaptable to meet your community's needs over time. Consult local officials and departments about funding and ideas to improve your park's design and enhance resident health. The following park elements can positively influence your park's layout and use:
Walking paths: Parks with walking trails have 80% more users, 90% higher physical activity levels, and twice as many older adults using them. Currently, only 29% of neighborhood parks in America feature walking paths. Include safe, comfortable walking trails for the people in your community. You may also want to have benches near the shade so walkers can take breaks as needed.
Play areas: A playground is the most common feature in neighborhood parks because it provides a fun, attractive place for kids to play. Consider designing your children's play area with various elements to promote different activities. For every play element you include on your playground, you can increase its use and activity level by 50%.
Non-traditional activities: A neighborhood park provides a safe, comfortable spot to play games and sports. You may want to make your recreational space more attractive by including non-traditional activities, such as traveling rings, pickleball, or slacklining.
Restrooms: Even restroom placement is a significant factor in your active park's design. More people will feel comfortable using the bathroom if you clean it often, remove graffiti, and deal with piping issues. Consider placing restrooms in strategic areas, such as near walking trails or playgrounds, so people can conveniently access them.
Dog park equipment: Enhance your park with useful and fun equipment in a dog park to encourage residents to be active with their dogs. Amenities like dog steppers, a dog walk ramp, or a leash rack can make the dog park more enjoyable for the animals and their people. Improve walkways to and from your park to encourage visitors with pets to walk rather than drive and boost their physical activity.
Measure Your Park's Use
You can assess whether your neighborhood park is underused to find out what you'd need to change to make it more accommodating for people. Parks that serve the community well are more likely to have support from residents, especially when you need to request funding for future maintenance and improvements. You can measure park usage by counting and categorizing individual use at specific points in time.
Observe what parts of your park people use most and what demographics are using them. You might discover, for instance, residents are driving their dogs to the dog park instead of walking, so they're not getting much exercise. As a result, you may need to make walking trails around your neighborhood safer so you can encourage physical activity in the whole community.
Measure park usage by installing solar-powered chargers in strategic locations to give users a place to recharge their electronic devices. These systems also help gather usage data and determine how many ambient devices are nearby. You can use it to collect valuable data to decide what upgrades you'll need to make in the future. Besides technology throughout the park, you can also use social media and Wi-Fi to track who used the park and when.
Benefits of Parks in Cities for Children and Adults
On average, children between the ages of 8 and 12 spend four to six hours staring at screens, leaving little time to spend outdoors. TVs, phones, and tablets can have negative influences on long-term development, mood, and health. Adults also need to spend time away from their computers and mobile devices for their physical, mental, and emotional health.
Active parks in the community give families a fun place to breathe in the fresh air and spend time outside. Consider the following advantages of having a multigenerational recreational space in your neighborhood.

Healthy Exposure to Nature
Spending time outside playing in a playground gives kids the chance to take advantage of direct sunlight. And adults using walking trails and other elements of your park can also enjoy time in the sun. The sunshine stimulates vitamin D development, resulting in stronger bones, healthier immune systems, and a steadier sleep schedule.
Breathing in the fresh air at a park is beneficial for both kids and their parents or caregivers who bring them to play. As a result of the cleaner air offered at a city park, the locals will have more energy, better digestion, increased white blood cells, improved mood, and lower blood pressure.
Strengthened Athletic Abilities
Allowing kids to play how they want in a playground enables them to improve their athletic abilities outside of an organized sport. Free play enhances cardio endurance and upper-body strength by creating a safe space for running and climbing. Children can also make up games to play with their friends to boost their creativity.
An active park can help prevent obesity, enhance agility, develop motor skills, and improve coordination and balance. Including fitness equipment adults and children can use allows your residents to exercise for free instead of paying for a gym membership indoors.

Enhanced Mental Health
Spending time in an outdoor playground improves mood, attention span, and focus. Children with ADHD usually demonstrate a decrease in their symptoms if they spend time outside in community parks. Physical activity allows children and kids to release natural energy instead of getting distracted or fidgeting. Exercise also releases dopamine and endorphins, which both relieve stress and boost the mood. A brisk walk improves brain activity to give adults the strength to focus at work or with their families.
Development of Essential Life Skills
Playing outside stimulates children's creativity as they let their imaginations soar. Kids are free to develop their executive function skills — such as negotiation, prioritizing, troubleshooting, planning, and multitasking — when they're playing with their friends instead of working in a structured environment. Kids also enhance their cognitive and learning skills as they play outside.
Integrating educational play equipment into your playground's design gives kids a place to strengthen their minds and bodies. Kids should have as many places to learn outside the classroom as possible. Outdoor play teaches kids how to have a positive attitude and solve problems. Adults can also take a break during their workday to come to the park and recharge so they can continue to implement executive, cognitive, and learning skills.

Establishment of Independence
Outdoor play encourages independence and freedom to combat the structured and supervised lives children live today. Kids can safely explore the world around them through a playground. Parks and playgrounds encourage children to play with their friends or learn how to entertain themselves. They can also develop healthier decision-making skills that'll come in handy later in life. Adults can also feel a sense of independence when they spend time in an active park by getting a break from their screens and office walls to enjoy nature.
Strengthening of Social Skills
Kids who visit the park take part in group activities or sports with their friends. Outdoor play can help children develop critical social skills as they learn to communicate naturally on their own. Since a park fosters a more diverse and less intimidating environment, kids can make new friends outside of the same people they interact with at school.
Adults can go for walks or complete a workout routine with their friends at the park. Older adults can use the fitness equipment with a friend instead of staying home by themselves.

Build a City Park With Little Tikes Commercial
An active park offers many benefits to your community's infrastructure and well-being. Start building a city park with Little Tikes Commercial. We offer custom and themed playgrounds to accommodate your city's unique design and make your space more friendly for kids. Our play equipment is fun and colorful to attract a wide range of people. We also provide fitness equipment for adults and older children to get the whole community involved in your active park.
Let your imagination run wild as you explore how to meet the needs of your urban community best. Browse our playground equipment to find the products you need to design a multigenerational recreational space for your metropolitan area, and request a quote today.